Company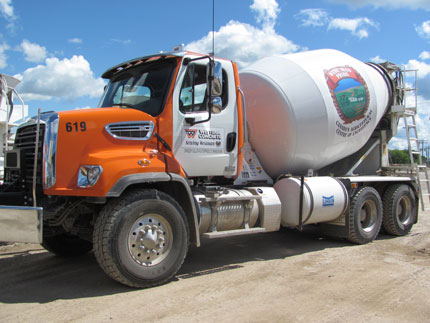 Western Concrete Products was started in 1953 as a full service ready mixed concrete plant and block and brick dealer for the Western Manitoba area.
For many years the Westman area has been a place where you can expect to do well if you provide high quality products and service to the customer. Our pledge to you is to provide the highest level of service and the best products at competitive rates.
We are Westman's best equipped and most progressive concrete organization. We provide continuing training to our personnel and customers and are always striving to improve our services to you. We are environmentally conscious and are fully equipped to operate through to post millennium standards. Our plant is state of the art with an integrated computerized batching system to guarantee strict control of our product. In addition, our firm has a full service concrete test lab to assist in quality testing on site.
We are pleased to serve you from two locations in Westman.Our Neepawa location offers ready mixed concrete, a wide variety of aggregate products for pick-up or delivery, as well as commercial and residential snow removal.
Our staff in made up of local men and women who are proud to provide their families and neighbors with a quality product.
Thank you for your patronage, past, present and future. We look forward to serving you in any way we can.
Western Concrete is a member of: