Services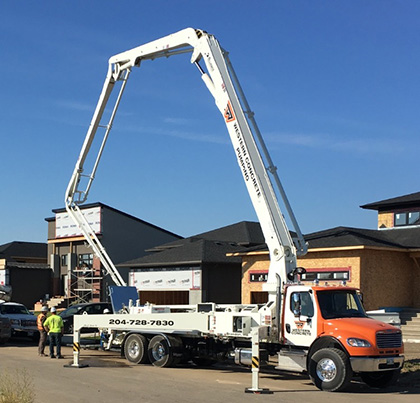 Concrete Pumping
Why pump concrete?
Concrete pumps require a minimal amount of labour as it is a more rapid and efficient method of pouring
Increased turnaround time in discharging concrete trucks
Concrete pumps allow trucks to keep a safe distance away from precarious obstructions, curbs, and embankments. The flexible pumps allow for maximum accessibility in hard to reach spots
Providing services within a 150km radius of Brandon.